Emergency Lighting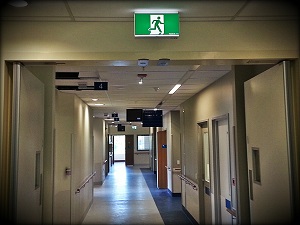 Famco offer a comprehensive range of LED emergency lighting which is sold throughout New Zealand.
All Famco emergency lighting products utilize state of the art technology to provide high performance, high reliability and cost effective emergency lighting systems. Famco have extensive research and testing facilities to design and manufacture Famco emergency products which meet and exceed the requirements of AS/NZ2293. F6 and F8 of the building code.
Famco engineers are pleased to provide technical assistance with the selection and specification of equipment for your emergency lighting requirements.
- Design Service
Famco offers experienced assistance in emergency lighting installation design in line with the current Australian and New Zealand Standards and building codes where applicable, including AS/NZS2293, F6 and F8 of the building code.
- Special Application Fittings
Famco have available a number of classified spacial application fittings, such as the very large vandal resistant Exit signs. We can develop and manufacture emergency luminaires and Exit signs for your special application.
For any additional information please call 0800 4 FAMCO
---
Remote Power Supply
Operation from a remote central power supply.
Most Famco emergency luminaires and Exit signs canbe supplied to operate from a central battery system supply. The remote power supply voltage must be specified when ordering. The MasterMinder MLC system can also be used on central systems to monitor, test and record the operation of the system and to help maintain economically its designed safety.
Click here to go to our MasterMinder Page to find out more.
---
Featured Products