Committed to Excellence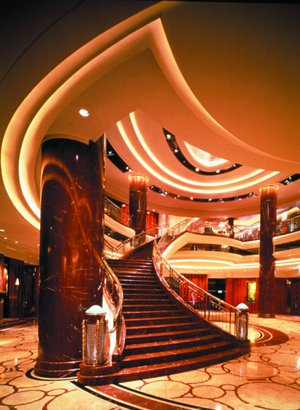 Project Lighting
The best lighting solutions are developed when a manufacturer is able and willing to commit resources to develop a suitable product and ensure that the criteria of form and function are achieved. Our award winning approach to the design and development of project luminaires can be seen in prestigious installations throughout New Zealand.
Architectural Lighting
Famco design, produce luminaires to suit specific interior and exterior architectural requirements. Our skilful and experienced luminaire designers have created thousands of designs for varied projects. Our manufacturing facilities include all the equipment and tooling which enables us to organise and produce special luminaires.
Emergency Lighting
Our emergency products utilize state of the art technology to provide high performance, high reliability and cost effective emergency lighting systems. We have extensive research and testing facilities to design and manufacture Famco emergency products which meet and exceed the requirements of AS/NZ2293 & F6 and F8 of the Building Code..
Design & Testing Capabilities
Famco offers lighting design services for interior and exterior areas using Famco general lighting and/or emergency lighting products. We perform lighting design calculations to ensure all our designs comply with the current New Zealand requirements.
Famco has in house photometric, EMC and electrical safety laboratory facilities capable of testing products to prove their performance. The test laboratory also includes an environmental chamber for testing of fittings over a wide temperature range.
Stock and Delivery
We have a large stock of Famco products with most orders supplied over night from our central New Zealand warehouse in Palmerston North, this includes to Auckland and the South Island.
---
Terminology:
Remote power supply: An emergency luminaire designed to operate from a remote central battery system.
Self-Contained: An emergency luminaire with integral battery charger, inverter (where used) and controls for sensing power failure and changing over to the built in emergency batteries and vice versa.
Maintained: An emergency luminaire in which the single emergency lamp operates on both normal and emergency supplies.
Non Maintained: An emergency luminaire in which the lamp operates on emergency supply only, on failure of the normal supply.
Sustained (Combined): An emergency luminaire containing separate lamps for mains and emergency operation.
---
For any additional information please call 0800 4 FAMCO